Introducing Livlit, the 100% chemical free, Unscented, Organic Sanitary Pads with Heavy Absorbency and Powerful Leak Protection
Available on Amazon, Livlit is the way to add great comfort and freedom from germs for those special days.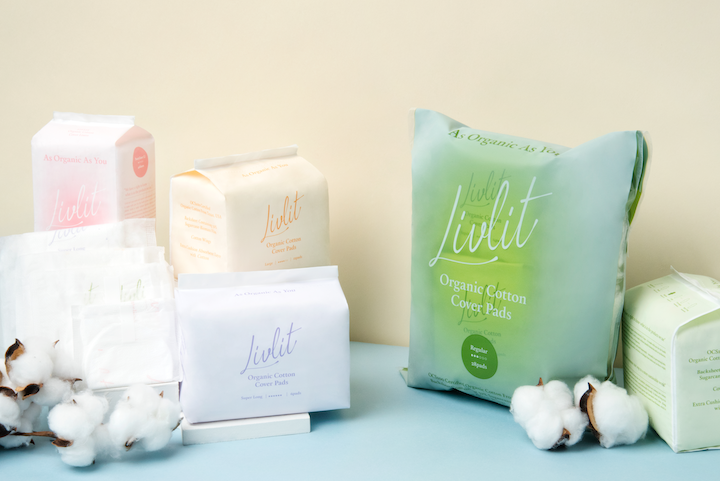 August 10, 2021 — Made with 100% chemical free materials, Livlit Sanitary Pads have heavy absorbency and powerful leak protection. These pads are unscented, ultra-thin and also fit and hold well. The range of Livlit Organic Pads includes panty liners, regular, large, and super long.
Skin rash or irritation due to sanitary pads is quite common in women. Livlit ensures that no such thing happens with its brand of sanitary pads, and hence its slogan, "Your pads, Our purpose, No compromise. The top sheet of the pads is Certified 100% Organic Cotton, followed by a cotton absorbent core, cotton wings and a back sheet made of a biomass (sugarcane base) water-proof and breathable film.
"Sanitary pads should be comfortable to comfort you during the most uncomfortable time of the month. With Livlit, there's no skin allergic reaction after use. It also has extra cushion absorbent layer made with grounded and compressed cotton to give a fluffy sense and prevent leakage", said a spokesperson from Livlit.
Apart from offering super long pads, Livlit also makes liners in regular and large sizes to cater to every need. All the sanitary pads are non-toxic, chlorine-free, and fragrance-free with ultra-soft, breathable liners made with ethically-sourced organic ingredients with no SAP in absorbency core, but in cotton core. The pads allow maximum air flow when worn and also help to prevent global warming by taking less time to break down into carbon dioxide. The ultra-thin feature derives from use of high-quality, compressed cotton layers, and the shredded cotton technology, all ensuring great comfort and safety.
"Livlit is the best. It's so comfortable and there's absolutely no leakage at all, saving one from any awkward situation. I have recommended it to all my friends", said Tracy, a regular user of Livlit.
Livlit organic Sanitary Pads are totally chemical-free to ensure no itching or irritation. Available on Amazon, Livlit is the way to add great comfort and freedom from germs for those special days.
Contact Info:
Name: Media Relations
Email: Send Email
Organization: Livlit USA
Website: https://www.amazon.com/dp/B08ZJSF9PL/
Release ID: 89040879